Auto Locksmith of Irving TX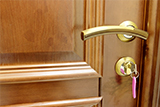 Have you ever worked with an auto locksmith? If so, you probably understand how critical these guys can be when you are a busy Texan with a lot of responsibilities. A lot of things can go wrong when you have a vehicle, but with Locksmith of Irving TX on your side, you'll always have a quality backup.
Auto locksmith service you can count on
Have you recently lost or broken your ignition key and now you would like a professional to create a new one for you? If so, we can send over an auto locksmith to give you a helping hand. Sit back and relax as one of our mobile cutters creates a replacement that will last you for years to come.
Our transponder key service is always fast and reliable. If you do not have chip keys that are working properly, contact us and we can send over an auto locksmith who knows how to get them working again. Whether it is a creation or a programming, we'll get to the bottom of your problems.
We know how to extract broken keys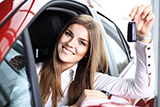 A broken key in the ignition is never something anyone wants to go through, especially when you are boiling during a hot Texas afternoon. However, we can get a technician by your side in no time to extract it for you. Soon, you'll be back on the road and driving to your destination.
Are you growing increasingly concerned because you do not want to have to use your entire paycheck on paying for an auto locksmith? If so, why not take advantage of the coupons that are right in front of you? Print out one of those bad boys and you'll have immediate access to some big discounts.