Locksmith of Irving TX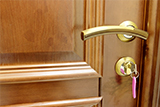 Are you a resident of Texas and you are worried that you will not be able to solve your locks and keys by yourself? If this is a concern of yours, then sit back and relax as Locksmith of Irving TX jumps in to give you a helping hand. We have a team of locksmiths who are ready to work for you today.
Texas locksmiths who are ready to work for you
Our 24 hour home lockout service is perfect if you ever need to get back into your house but it is in the middle of the night. Locksmith of Irving TX has mobile pros on the clock at all times, so if you and your family are stranded outside of your brand new residence, give us a call.
Rekeying deadbolt locks is another thing that Locksmith of Irving TX can easily handle. Have you lost the keys and now you fear that someone may have retrieved them? If so, do not take anything for granted. Let us know and we will rekey your lockset in no time for you.
We can unlock and repair your locks at any time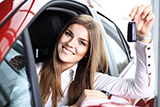 Our car unlock service is here when you ever find yourself in an auto lockout. Locksmith of Irving TX understands that no driver enjoys being locked out of their vehicle, and when this happens to you, you can count on us being able to dispatch assistance to you quickly and professionally.
Do you need one of our locksmith to repair commercial locks for you? Maybe you recently had a break in that invaded your office space and broke the locksets that you just installed a few days back. If so, Locksmith of Irving TX will get this taken care of in no time. Simply let us know what day works for you, and we'll set up an appointment to come over and get it done.